Element Veneer
Element Veneer provides consistent colour, unique grain patterns and contemporary designs.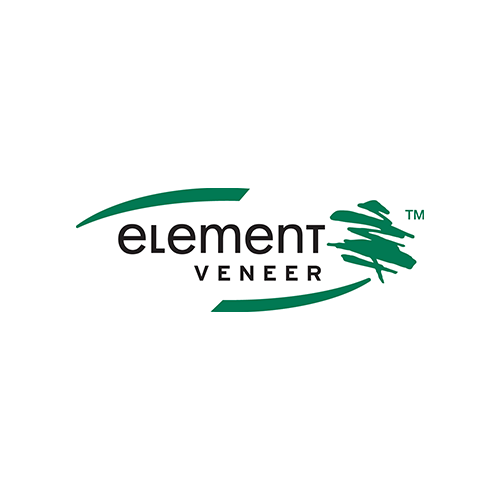 APPLICATIONS
Bath, Indoor Furniture, Interior Millwork, Kitchen, Storage & Closet
Stocking locations
Available in Chicago, Seattle, Portland, Coeur d'Alene, Salt Lake City, St. George, Idaho Falls, Boise and Denver in the United States.
---
What is Element Veneer? 
Also known as "engineered", "composite" or "reconstituted" veneer
Real wood re-engineered to look like other wood species
Uses fast growing sustainably managed species: Obeche (similar to Poplar) and Basswood
An environmentally responsible alternative to using rare and exotic wood species
Available as certified by the Forest Stewardship Council® (FSC)
Element Veneer's line of composite veneers brings together state-of-the-art manufacturing technology and the best of what nature has to offer.
Through the use of environmentally friendly materials from managed forests, comes an extensive line of engineered natural wood veneers that ensures uniformity and repeatability of grain and colour sheet to sheet.
Why Element Veneer?
Offers the most contemporary designs sought after today
Consistent color and grain patterns - FSC® Certified available
Uses TSCA VI compliant cores of MDX, MDF and PB 
Available for immediate shipment 
Download Element Veneer brochure here.
To learn more about Element Veneer products, contact our Sales Representatives here.